Nene Bridge
The project included a complex upgrade to strengthen the existing 'V Piers' on the Nene Bridge in Peterborough.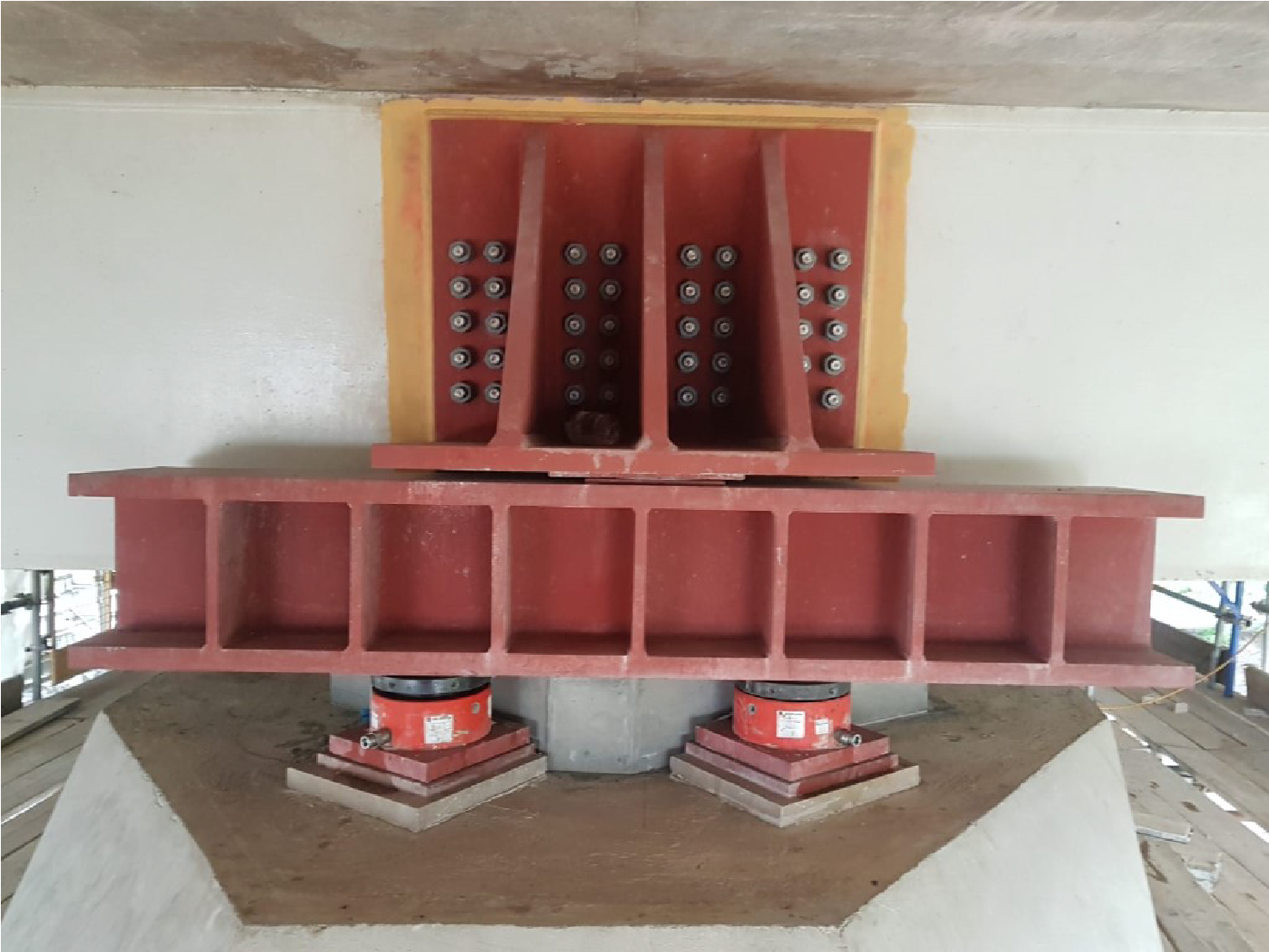 Working alongside the Skanska Design Team, our engineering team worked to develop a suitable temporary works design scheme to facilitate the replacement of 16 USL Ekspan Spherical Bearings to the new Eurocode standard.
By welding and bolting temporary works to the existing steel bridge box beams, USL Ekspan jacked the structure by 1.5mm from the newly installed concrete jackets to transfer the load from the existing bridge bearings onto the temporary works. Following the jacking process, USL Ekspan removed the existing bridge bearings by removing the concrete bearing plinths by hydro-demolition. 
Before the project started, USL Ekspan undertook a detailed survey of the existing bridge bearings and successfully designed the new Eurocode-compliant bridge bearings to utilise the existing fixing holes in the bridge box beams, reducing the intrusiveness of the works required for the bearing replacement. Following bolting the new USL Ekspan bearings to the structure, the bearing plinths were recast and the grout beds were installed. Once cured to the required strength, the structure was de-jacked onto the new USL Ekspan Spherical Bearings.
For more information, contact us: info@usltekerv.com