Muirmont Bridge
A detailed inspection of the Murimont Bridge was undertaken by our ECI team.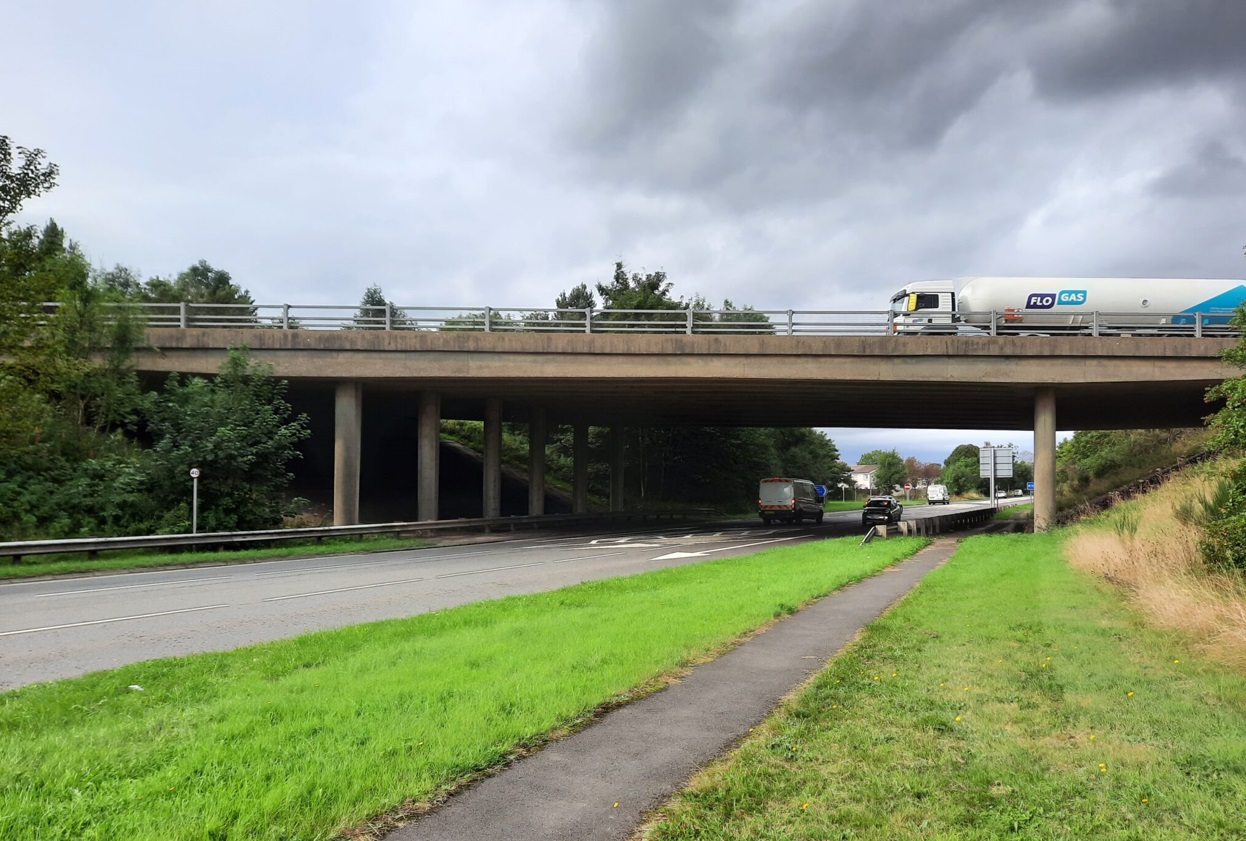 Following the recommendation of the report, a £300,000 investment was made by Transport Scotland to replace all of the South Abutment bridge bearings.
The team worked with BEAR to develop an ECI package detailing a Bearing Schedule (utilizing a Midas Model of the structure to new SOV loadings), a reinforcement design detailing of the abutment shelves and produced permanent works and a temporary works AIP which employed live jacking to minimize disruption.
USL Ekspan were selected to undertake emergency works to support the deteriorated south abutment bearings whilst manufacturing the 28 new mechanical bearings began. Following a successful installation, structural monitoring sensors were installed on the North Abutment to monitor temperature and displacement.
Services: 
- Inspection of the Structural Bearings
- Preparation of Bridge Bearing schedule, including a Midas Model of the structure
- Design, manufacture & install of temporary works
- Reinforcement design and detailing of the abutment shelves
- Design, manufacture & install of Bridge Bearings
- Emergency works installation
- Structural monitoring
For more information, contact us: info@usltekerv.com